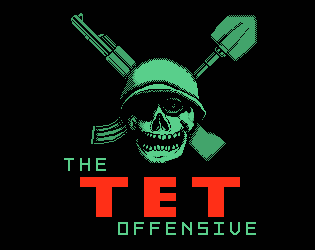 The TET Offensive
A downloadable game for Windows
You are a Viet Cong during the Tet Offensive, a massive surprise attack that changed the course of the Vietnam War.
Your objective is to take the American's Base, you can stealth your way by digging tunnels and avoiding detection, or release all bullets from your AK-47 into the enemy, the way you conquer the Base is your choice, but remember... there are consequences.
Controls:
A,D - Walk;
S - Duck;
R - Reload/Restart;
Spacebar - Jump;
Left Mouse Button - Attack/Dig with shovel/Speed Up text;
Right Mouse Button - Aim weapon;
Right Mouse Button then Left Mouse Button - Shoot.
Esc - Exit game;
This short game was made for the Historically Accurate Game Jam 3 (2020).
Altought the game is based on a real life event, the battle presented in the game is purely fictional, any similarities to any real life battle during the Vietnam War is purely coincidental.
Music used:
https://iamares.bandcamp.com/album/tribal-hunt-tribal-battle-music-album
Download
Click download now to get access to the following files:
The TET Offensive v1.1.rar
21 MB
Comments
Log in with itch.io to leave a comment.
Nice game, wish it was a bit longer though.
Really Cool Idea, i enjoyed the concept and it was pretty fun tunneling around stealthily trying to take out the enemies.
I do wish there was a more to the game, either the map itself was much much bigger with more to worry about as you move around, or by having multiple different levels to play through
Glad you liked it! I was working on creating another game inspired by this one, but I had to stop working on it for the full version of They Grow, maybe after I am done I might finish it.
This is good,but the only wrong part is the title says:"1986" instead of actual number :"1968", i hope you fix this.
Oops haha, thank you for spotting it, ill fix it ASAP!
I also spotted that "They where Vietcong soldier".
I fixed the first, but I can't find that one, the "They where Vietcong soldier", could you please put a screenshot where you found it?
Right in the intro ( it was "They where called the Viet Cong", my bad again )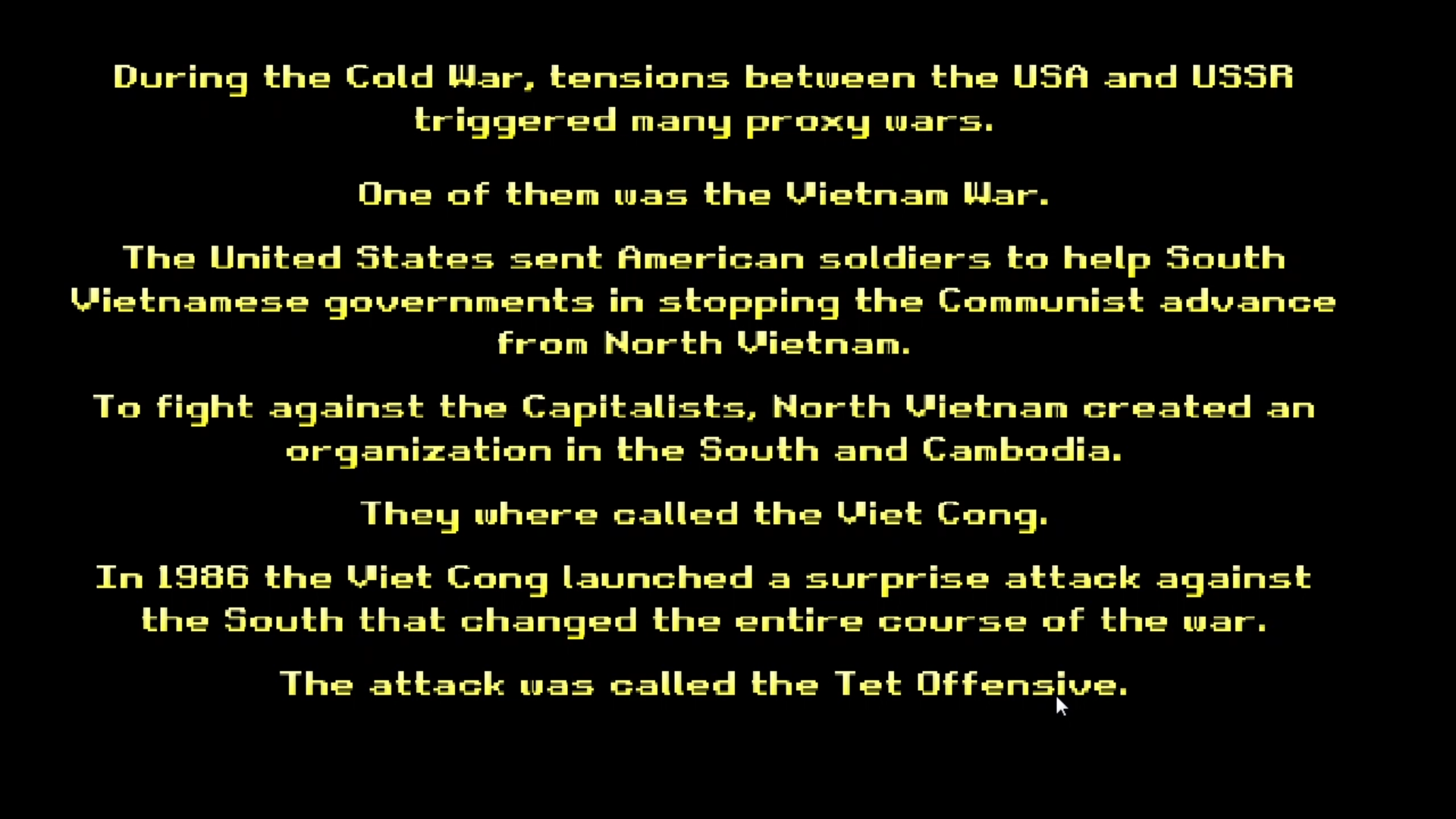 I see, its ok, i hadnt seen the previous grammar error, so you actually helped! Thank you.
Imma check this one mate.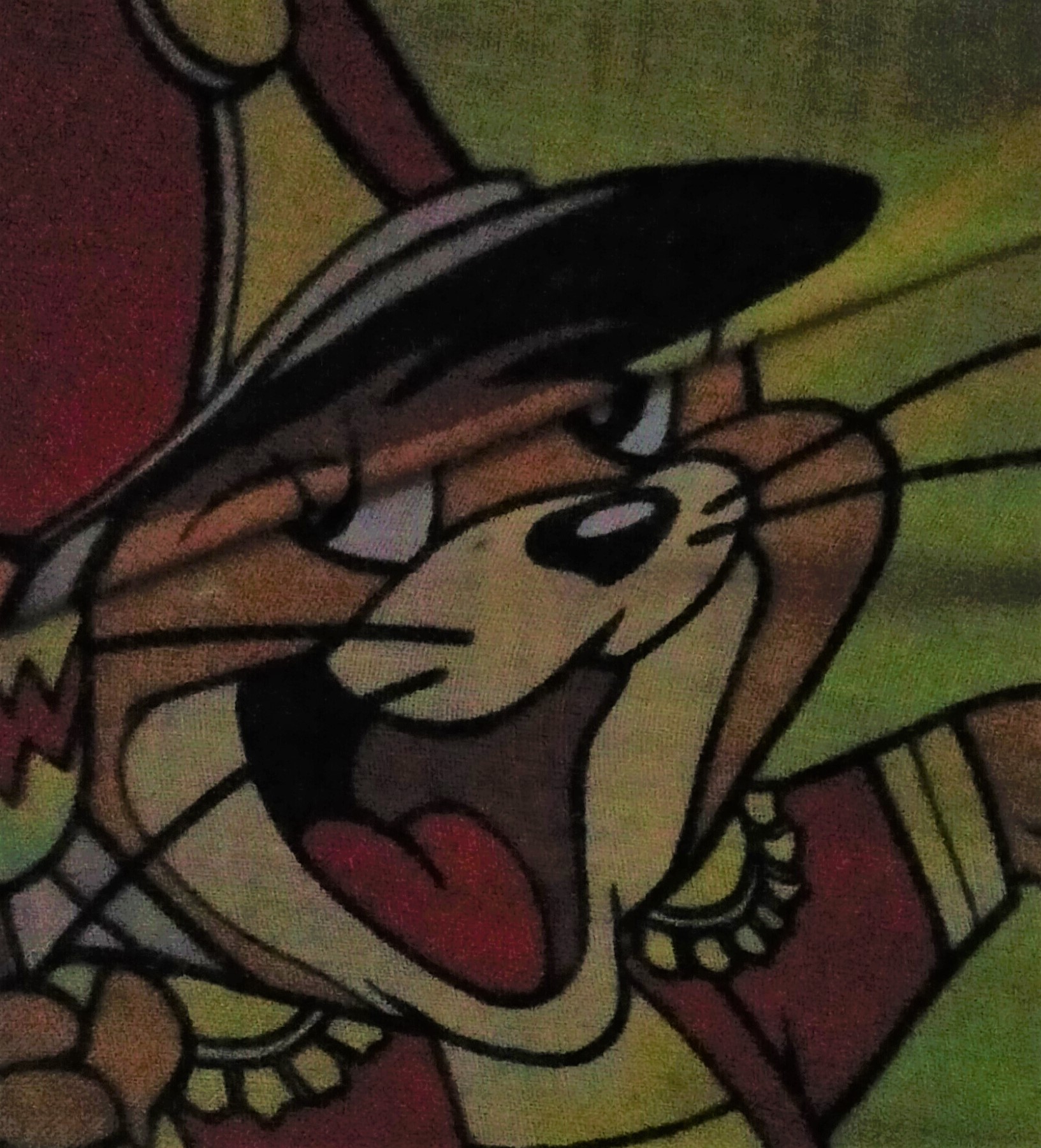 Very noice, you should make a full pledge game, I like the concept and the digging mechanics, it satisfies me when I get some long range shots on those capitalist soldiers. The jumping kinda needs some fix or maybe you made it like that. Overall I like it.
Thank you so much for the comment!
And coincidently i am actually expanding the idea for this game, altought it will be more ww1/sci-fi styled, but with similar and improved gameplay.
And yes, the jumping came out a little bit clunky hehe, i still haven't learned after all this years how to make it feel good, and actually, for feedback purposes, what game do you think has very good jumping? Maybe ill finally learn by having a good example.

Just make the jumping a have little less airtime, it is like very low gravity or something.
I see, ill experiment with the game's gravity and find what feels better, thank you for the Feedback!